Setting up FotoWeb authentication
Last updated

Choose FotoWeb as the authentication provider. To also enable Single Sign-on, also tick the Use Integrated Windows Authentication (Single Sign-On) option. With these options set, users who access the FotoWeb site will be able to choose between manually entering a username and password or clicking on the Log in with SSO button.
IMPORTANT: SSO with FotoWeb and Integrated Windows Authentication is only possible when running FotoWeb on IIS.
If FotoWeb runs on the Apache web server and you wish to use SSO, switch to IIS.
To enforce SSO as the only available option, choose Only allow login with Integrated Windows Authentication. Now, when users access FotoWeb, they will be immediately authenticated and logged in, and will never see the login screen.
Configuring user accounts for SSO
When using FotoWeb authentication, login with SSO requires a user in FotoWeb with a username that matches that of the logged-on Windows user. (See screenshot)
It's strongly recommended to set a password for the user using the Generate button, but the password does not have to match the Windows user's password (as this can change due to company password policies etc.)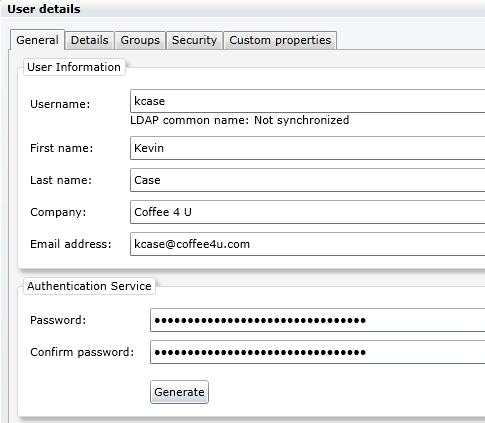 Web browser settings when using SSO
SSO with FotoWeb authentication will only work with web browsers supporting Integrated Windows Authentication (IWA) on the Windows platform. Learn how to configure your browser for IWA.