Adding information about the requesting user in an Action
Last updated

This feature is available both in Standard and Extended actions
When a user runs an action that sends files to a destination, it may be desirable to add information about the user that requested the processing.
FotoWeb can add this information to specific fields in the metadata of the processed files.
In the properties of the action in question, go to the Destination asset tab and enable Apply user identity to metadata.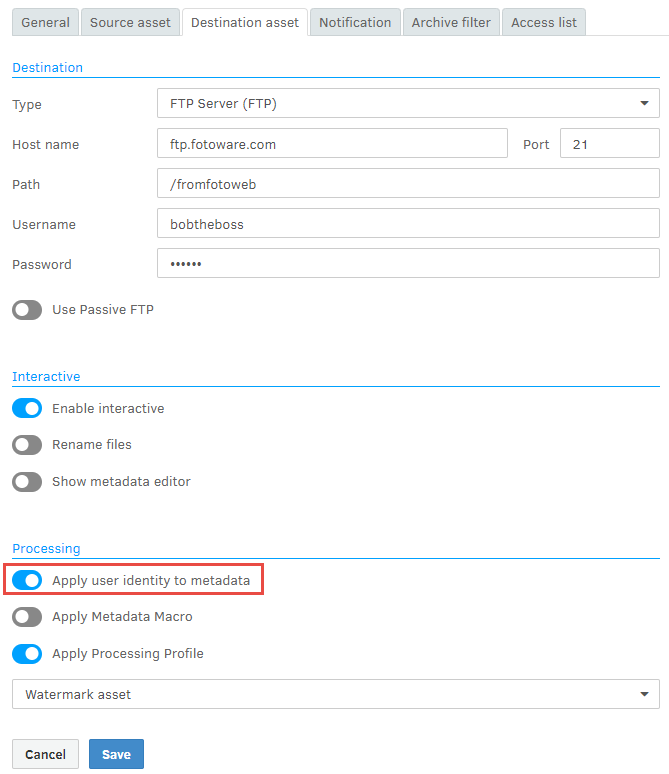 Now, when a user runs an action, his user credentials will be stored in the processed files. The populated fields are:
| Field ID | Field Name | Description |
| --- | --- | --- |
| 363 | Transferred by | User name (login name) of requesting user |
| 364 | Transferred by (full name) | The full name of the requesting user |