Setting a default codepage for indexing of IPTC metadata
Last updated
Where to set a default code page for interpreting IPTC metadata and how this affects Index Manager's indexing.
What is code page setting?
The code page setting determines the code page Index Manager uses when reading metadata in legacy IPTC format.
Since IPTC can be stored in a number of different code page formats, it is important that you get the code page setting correct. For systems set up for use in Western Europe and the USA, you can generally set the code page to Windows Western Europe or Macintosh Western Europe and enable automatic detection of Windows or Macintosh input.
For more information, see Which code page should be used when reading legacy IPTC metadata.
Setting a default code page
In Index Manager Settings, open the Advanced tab for the relevant index.
Select the default code page from the Default Code Page drop-down list in the Language Options section. If there are both Windows and Mac clients in your network, enable Automatic Windows/Macintosh detection also.

Select Save.
Indexing of file names
When Index Manager indexes filenames, they are interpreted using the code page selected in the Regional Settings Control Panel in Windows. Characters A-Z are always read correctly, but if you plan to index files with, for example, Cyrillic or Greek characters in the filename, ensure you have selected the same code page in the dialog shown above as Windows' default code page.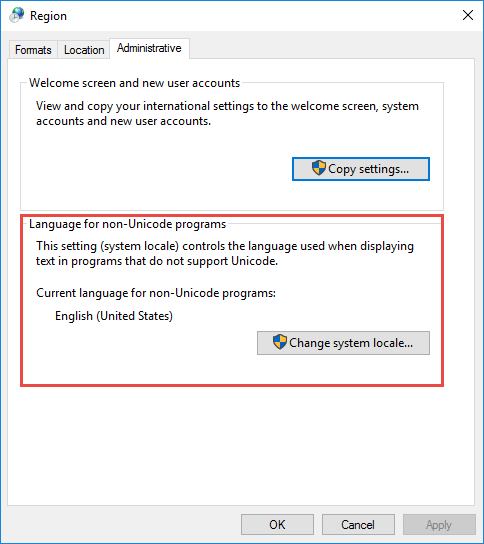 If the code page is not set correctly Index Manager will not correctly identify and index file names that contain illegal characters. It is possible to have Index Manager automatically rename files containing illegal characters. For more information, see Automatically renaming files that contain illegal characters.