Adding a custom footer to a site
Last updated
A custom footer can be added to the site to include information that you want to be visible at the bottom of each page on the site.
Although extensive contact information can be added to an overlay window on the site, you may want to add certain information in the page footer.
Adding a custom footer
From the Tools menu (cogwheel icon) go to Site Configuration > Appearance > Branding.
On the Corporate branding tab, you find the Custom footer content toggle. Turn on this toggle to remove the default FotoWare footer and create your own.
The footer consists of two columns, to which you can add information using Markdown, a plain text formatting syntax that FotoWare will convert to HTML.
If you're not familiar with markdown syntax, this topic should get you started quickly.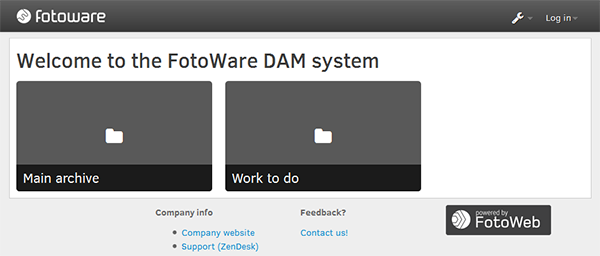 Tip: You can also create a custom welcome message, as seen in the screenshot.