Adding contact and legal information to a site
Last updated
When running a public website you may be obliged by law to include contact information, terms of use and your company's privacy policy on the site. Even if this is not the case, it's good practice to provide a simple way for website visitors to get in touch.
Adding terms and conditions to your website
Contact information for your website can be added in the FotoWare site management console (Tools - Site Configuration). Under the Appearance node you can enable Terms and Conditions, Contact Information and any Privacy policy in your company.
When an administrator adds any of these three types of information to the site, they will appear as links in the page footer.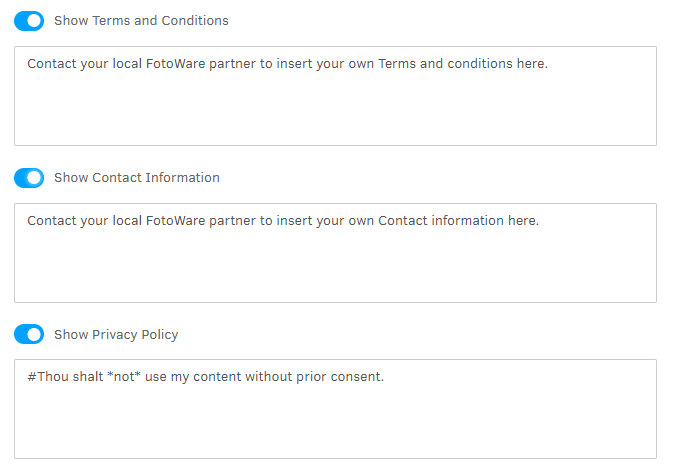 The content in the text blocks should be formatted using markdown, a plain text formatting syntax that FotoWeb will convert to HTML.
If you're not familiar with markdown syntax, this topic should get you started quickly.