Tracking site activity with PIWIK tracking
Last updated
Note: Built-in support for external tracking tools has been deprecated and will be removed in a future version. These tools include Google Analytics, Google Tag Manager, and PIWIK.
Enabling PIWIK site tracking
From the Tools menu (cogwheel icon) go to Site Configuration > Reporting > Tracking.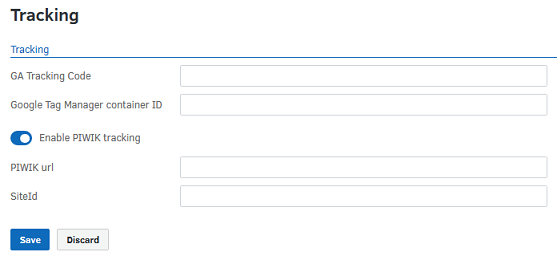 Turn on the Enable PIWIK tracking toggle.
Enter values in the PIWIK url and SiteId fields. Remember to add a forward slash (/) at the end of the URL - tracking will not work otherwise.
Select Save.