Indexing PDF documents
Last updated
How to configure Index Manager to index PDF documents.
How PDF document indexing works
Index Manager supports PDF document indexing natively. To enable it, you need to configure an index and attach folders containing PDF documents to that index. Index Manager will then extract metadata and textual content from these documents and generate thumbnails and previews that will be shown in FotoWeb and FotoStation.
Disabling content indexing of PDF files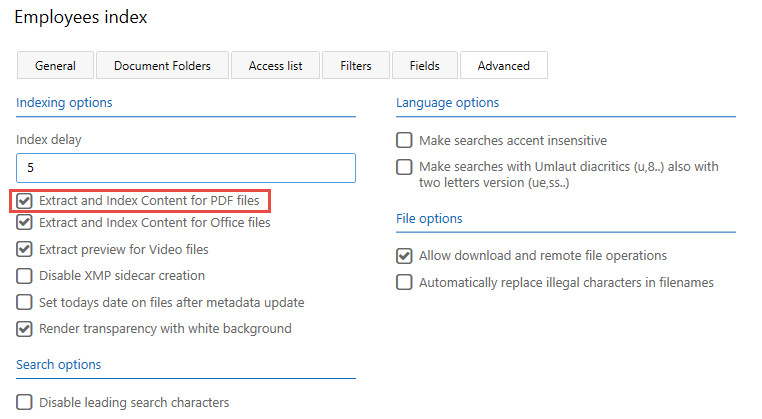 While Index Manager will extract content and page previews from PDFs by default, it is possible to turn this off manually per index, for example, to reduce the load on the indexing engine:
In Index Manager Settings, open the Advanced tab for the relevant index.
Clear the Extract and Index Content for PDF files checkbox.
Select Save. This means that PDFs will only be represented by a generic PDF icon in your archives in FotoStation and FotoWeb. The XMP data in the files is still indexed and fully searchable.