Watermarking processed images
Last updated
How to apply a predefined watermark to pictures processed in a channel.
Watermarking pictures
Where: Channel | Pixel Edit | Watermark tab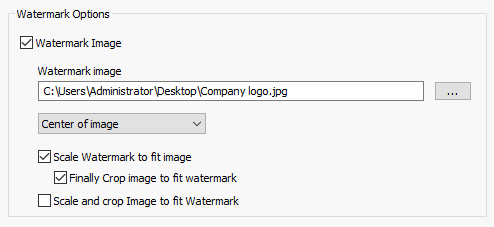 To add a watermark to the images processed in the channel, click Watermark Image. Then choose where to place the watermark – either cornered or centered, in which case you may also scale the watermark to fit the image completely.
To create a watermark from a company logo you may for instance use the emboss tool in Photoshop. A gray level of 128 will become transparent in the final composite image. A lower, darker level will produce a darker composite result.
You can also use a PNG file with transparency enabled as the basis for your watermark in Color Factory.